SERVICES
Strategic Facilitation
"It has been a privilege and pleasure to partner with Context over the last several years through a range of business situations – including the turnaround of a manufacturing plant in crisis and the re-alignment of technical operations in a growth-oriented biotech company. In each instance, Context's experience and global team of associates guided our leadership team as we transformed our culture and capabilities. There is no better example of Context's unique value than our result at Allston Landing where seventy-five managers developed the mindset and skills to navigate the escalating complexity of our business."
Sandra Poole, Senior Vice President Biologics Operations, Genzyme-Sanofi

---
"Context provided excellent facilitation of our strategic planning efforts. They provided a wealth of knowledge on leadership and organizations and the sure hand of talented and experienced facilitators."
Doug Reeve PhD PEng. Director, Institute for Leadership Education in Engineering, Faculty of Applied Science and Engineering and Senior Fellow, Massey College, University of Toronto
---
"Context stimulated thinking and helped us organize diverse ideas into a coherent expression of who we are, of our strengths, and where we should be going. As a result of their guidance, we have a better understanding of our long-term priorities."
Andrew Schell Executive Director, Toronto City Mission
---
"I've seen Context consultants lead an organization on a major change in strategic direction, as well as coach the launch of an executive mentoring program. They were outstanding on both projects. Highly committed professionals, wonderful advisors to everyone on the project team, and they constantly delivered, with first class."
Deb McKenzie President, American Marketing Association
---
"Context's master facilitators bridged Inuit, government, and scientific views. They supported progress through multiple phases. The outcome was expanded participation in decision making and a foundation for future collaboration. A year later many things are happening that Context's work mobilized."
Jamie Snook Executive Director, Torngat Wildlife Secretariat
---
Leadership Development
 "Genuine, caring, and most of all challenging – you have a great ability to gently pull the real issues front and centre to get folks to engage in that awkward space."
Ken Overly Director, Global Business Group, Fujitsu
---
 "Context Action Learning gives us a sense of 'team' among peers with leadership responsibility, the opportunity to increase cross-enterprise awareness, and an opportunity for people with responsibility to talk in a safe context about work related issues that really matter."
Stephen Weston, Vice President, Canadian Tire
---
 "Context Action Learning develops leadership in every sense of the word. I widened my perspective, developed my decision-making skills, and the capacity to lead change. I became more passionate, courageous, and confident. I brought what I learned back to my team, which helped them grow."
Farooq Mosam, Associate Vice President, Canadian Retail Company
---
Executive Team Coaching
"You were able to quickly assess my challenges and help me think about them differently as well as provide me with additional tools or ways to approach them. I am very grateful."
Hassane Cisse Deputy General Counsel, Legal Vice Presidency, The World Bank
---
"Context's strategic coach quickly understood my role in a complex global organization. She provided advisement that enabled me to make significant shifts. Her ability to create a non-judgemental dialogue that builds personal and strategic awareness in the midst of rapid change makes her a valuable coach to executive leaders and their organization."
Brian Lewis, President and CEO, Medec

---
Culture Transformation
"Context delivered superlative results. Their clear focus on tangible outcomes benefit both the business and the individual in a complex matrix organization, marking them out as a first class partner."
Ira Morris Senior Director, Genzyme Europe BV

---
"Individual leaders are more confident, strategic thinkers who are able to challenge assumptions; the management team has stronger relationships and a richer pool of actionable cross-enterprise knowledge. The result has been an ability to influence the organization and achieve desired change."
Andrew Wnek Senior VP and CIO, Canadian Tire Corporation Ltd.
---
"Context delivered highly successful strategies and programs. They brought innovation and deep, relevant subject matter expertise. I am impressed with their dedication to continuously evolving their own base of knowledge, and feel that we were the beneficiaries of this development. The programs that Context introduced have had a lasting positive impact. I strongly endorse their work."
Laura Sousa Vice President, Loyalty Programs, Canadian Tire Retail
---
RETREATS AND PROGRAMS
Burren Executive Leadership Retreat
"The inspiration I found in those three days is something I return to on a daily basis, whenever the spirit is flagging. I am greatly appreciative, as I face the challenge of lifting a political party in advance of the general election next year."
Eamon Ryan, Green Party Leader, Ireland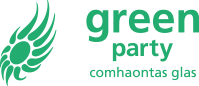 ---
"The Retreat filled me with a centeredness and hope in the face of some of the most challenging days in my country.  The experience two years ago was deep and remains a touchstone."
Michele Cahill
Distinguished Fellow in Education and Youth Development, National Center for Civic Innovation, New York, U.S.A
---
"I am in awe of your simply ingenious creative technique of unstructured structure, that had me gleaning the most profound learning of the leadership style that is required in our troubled world today."
Colleen Anderson,
Cape Town, South Africa
---
"I work in a world that has a lot of complexity and the Retreat gave me an opportunity to step out and think about things I want to carry forward in the years to come."
Jamie Brady, Vice President HR, Intarcia Therapeutics
---
Empowering Women's Leadership
"As a corporate executive I've attended many leadership workshops. None gave me as much food for personal reflection as Leading Full Circle. It gave me permission to look at sides of myself that had been unexplored for years." 
Ellen Malcolmson, former Senior Vice President, Bell Canada
---
"The mutual mentoring was exceptionally moving for me. It helped me to understand my strengths in leadership." 
Lyndsay Macdonald, Student, Ryerson University
---
Collective Leadership Impact
CLIP had provided me with the space, structure, and kindling to think about how I am and how I do things and to have a safe environment to exchange with others
Participant, Collective Leadership Impact Program, 2019
---
It has created a strong, common message throughout the organisation about the kind of team that we want to be, and provided people with the space and mechanisms to start us on the road to get there
Participant, Collective Leadership Impact Program, 2019
---
2019 has been a year of many changes, both personally and professionally speaking. My participation in CLIP has helped me take these changes/opportunities with courage and more confidence. 
Participant, Collective Leadership Impact Program, 2019
---
Action Inquiry
"The opportunity to engage in reflective practice was an amazing gift; I was able to investigate taxing issues I have been trying to work through at work for some time. The activities were well thought out and provided much learning. Fabulous job of running the workshop and excellent feeling within the group." 
Participant, Action Inquiry Program, 2013 ALIA Institute
---
"Bill and Mary's program gave me a profound sense of my responsibility about how the choices I make impact the world around me." 
Paul Sharp, Arup Europe
---