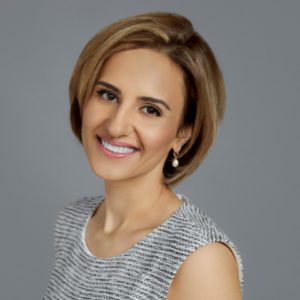 Mariam is an award-winning, multilingual consultant, artist and facilitator-educator. She has been helping people and organizations navigate turbulent fields and cultural change since 2004. She works with clients to identify dynamics of business success. Her processes are results driven and transparent, with a deep commitment to excellence and participatory dialogue.
Mariam has been invited to present at national and international conferences on topics such as arts-based interventions, appreciative inquiry, design thinking, how digitization is changing humanity, mental health and resilience, neuro-diversity, unconscious bias, embodied narratives and psychic avatars, building community and multi-identities, coaching and intergenerational think tanks.
The focus of her work is on systems thinking, the development of human potential and creative leadership. Mariam incorporates insights from neuroscience, social psychology, quantum physics and futurism in her practice and enjoys designing innovative environments for strategically aligned, purposeful action, and artful play.
Mariam founded and Chairs a network serving hundreds of members in academia and advises at a large, urban university. Mariam holds a Masters in Human Systems Intervention, a double major Bachelor in Philosophy and French Literature, a certified professional facilitator (CPF) designation, and certificates in coaching, mindfulness-based stress management techniques and building healthy workplaces. Her art is inspired by spiritual science, east-west fusions, Mondrian and Japanese poetry-calligraphy. She currently resides in Toronto, Canada.